KC Baroque's Summer Series
WOMEN of NOTE
The Woman's Voice as Composer, Patron, & Performer in the Baroque Era

Friday, August 23 - 7:30 PM
6:30 Pre-concert Talk by Dr. Alison DeSimone
St Paul's Episcopal Church, 40th & Main, KCMO
Tickets online and at the door, $18 and up. Students free with ID.

Photos above feature: Barbara Strozzi, Isabella Leonarda, Elizabeth-Claude Jacquet de La Guerre,
the Mysterious Mademoiselle Duval**, and KU's Professor of Composition Ingrid Stölzel.
(**scroll down for more information about this artwork by James Laskowicz)
WOMEN of NOTE
The Woman's Voice as Composer, Patron, and Performer
in the Baroque Era
Concert III: Timeless Voices:
Women Composers Baroque and Contemporary
August 23 - 7:30 PM
(6:30 Pre-Concert talk with Dr. Alison DeSimone)
St Paul's Episcopal, 40th & Main, KCMO
Guest artists:
Soprano Victoria Botero
Harpsichordist Alison DeSimone
Composer Ingrid Stölzel

Music of Barbara Strozzi, Francesca Caccini, Isabella Leonarda,
Élizabeth-Claude Jacquet de la Guerre,
and the premiere of a new commission from
Ingrid Stölzel.
About the concert….
Soprano Victoria Botero joins us for this third concert in the series celebrating the
400th Anniversary of the era's most recognized female composer, Barbara Strozzi.
The program also features works by female composers of the baroque era whose
music has remained hidden under a veil of obscurity for centuries and rarely performed.
We'll present works by Barbara Strozzi, Francesca Caccini, and Mademoiselle Duval.
Dr. Alison DeSimone will present the
Suite in F for Harpsichord by Elizabeth-Claude Jacquet de la Guerre.

The program also features the World Premiere of
Ingrid Stölzel's "But a Day",
a setting of the poem. Larghetto, by Mary Elizabeth Coleridge.
This new work for old instruments commissioned by KC Baroque
is part of a special composer's initiative that encourages composers, performers and listeners to seek connections
between old and new through the unique historical sound of period instruments
and contemporary musical language.
Soprano Victoria Botero
Composer Ingrid Stölzel
Harpsichordist Alison DeSimone
with
William Bauer and Monty Carter, Baroque violin
Nell French, Baroque viola
Trilla Ray-Carter, Baroque cello
Jeffrey Noonan, Lute and Theorbo
Charles Metz, Harpsichord
From Baroque to New Music, from opera to concert to world music stages, her "clear, beautiful, and thrilling" voice (Wichita Eagle) and "considerable charisma" (Kansas City Star) allows Colombian-American soprano Victoria Botero to deftly navigate a variety of musical genres and styles.

The Kansas City Star recently wrote about her presence on the concert stage, "Soprano Victoria Botero is one of Kansas City's most passionate and caring performers. A concert by Botero is more than just a recital of beautiful songs, it's a reflection on the human condition." Victoria enjoys a wide-range of concert work featuring collaborations with many different artists and ensembles. Mozart concert repertoire has figured prominently in her recent work, including performances of the Requiem, Concert Arias, and the Vesperae solennes de confessore. Other highlights include The Cecilia Series, a critically acclaimed concert series featuring the music of women as composers and performers from the medieval to the modern era, and the premiere of a new work with the Atemporchestra at TEDxKC.

Operatic roles include Susanna in Le nozze di Figaro, Adina in L'elisir d'amore and Mabel in The Pirates of Penzance with Union Avenue Opera, and The Mother, in the world premiere of Susan Kander's The Giver with Lyric Opera of Kansas City.

Victoria received her B.M in Vocal Performance from The Catholic University of America, an M.A. Voice, and an M.M. Musicology from the University of Missouri-Kansas City, and is a student of renowned master teacher, Inci Bashar. She apprenticed with Des Moines Metro Opera and Tulsa Opera. Fluent in Spanish and Italian, she has performed in more than 15 languages and dialects. She currently resides in Kansas City.
Composer Ingrid Stölzel (b. 1971) has been described as having "a gift for melody" (San Francisco Classical Voice) and "evoking a sense of longing" that creates "a reflective and serene soundscape that makes you want to curl up on your windowsill to re-listen on a rainy day." (I Care If You Listen)

Stölzel's compositions have been commissioned by leading soloists and ensembles, and performed in concert halls and festivals worldwide, including the Seoul Arts Center, Merkin Concert Hall, Kennedy Center, the Thailand International Composition Festival, Festival Osmose (Belgium), Vox Feminae Festival (Israel), Dot the Line Festival (South Korea), Ritornello Chamber Music Festival (Canada), Festival of New Music at Florida State (USA), Beijing Modern Music Festival (China), Festival of New American Music (USA), and SoundOn Festival of Modern Music (USA). Her music has been recognized in numerous competitions, among them recently the Suzanne and Lee Ettelson Composer's Award, Red Note Composition Competition, the Robert Avalon International Competition for Composers, and the Kaleidoscope Chamber Orchestra Competition. Recordings of her music can be found on various commercial releases including her portrait album "The Gorgeous Nothings" which features her chamber and vocal chamber music.

Stölzel was born and raised in Germany and has resided in the United States since 1991. She holds a DMA in composition from the University of Missouri, Conservatory of Music and Dance in Kansas City and a Master of Music in composition from the Hartt School of Music in Hartford, CT. She serves on the composition faculty at the University of Kansas School of Music.
Ingrid talks about writing for the commission…https://news.ku.edu/2019/07/19/modern-composer-forges-links-baroque-period
Grant me but a day, love, But a day,
Grant me but a day, love, But a day,
Ere I give my heart, My heart away,
Ere I say the word I'll ne'er unsay.
Is it earnest with me? Is it play?
Did the world in arms Cry to me, "Stay!"
Not a moment then Would I delay.
Yet, for very love, I say thee nay.

Ere I give my heart, My heart away,
Grant me but a day, love, But a day!
Ere I give my heart, My heart away,
Ere I say the word I'll ne'er unsay.
Is it earnest with me? Is it play?
Did the world in arms Cry to me, "Stay!"
Not a moment then Would I delay.
Yet, for very love, I say thee nay.
Ere I give my heart, My heart away,
Grant me but a day, love, But a day!
~ Mary Elizabeth Coleridge (1862-1907)
Alison DeSimone specializes in music of the Baroque period, with a focus on seventeenth- and early eighteenth-century opera. She cultivates particular interest in the history of opera singers and singing practices of the early modern era, as well as the music of George Frideric Handel. In addition to her study of theatrical music in London, she is currently at work on projects concerning the early history of musical celebrity, the lives and careers of professional female singers in Baroque Italy, and musical patronage in late eighteenth-century Bohemia. She is also at work on two substantial book projects: the first, a co-edited essay collection on Music, Theatre, and the Benefit Concert in England, 1660-1800; and the second, a monograph on musico-theatrical miscellany and its effects on the creation of celebrity and cultural taste in early eighteenth-century London.

Dr. DeSimone holds a Ph.D. in Historical Musicology from the University of Michigan (2013) and a Bachelor of Arts from Vassar College. Her research has been recognized by grants and fellowships from the American Association of University Women, The Institute for the Humanities at the University of Michigan, The Handel Institute of the United Kingdom, and The American Handel Society. She has presented her work both nationally and internationally, and her article on Marc-Antoine Charpentier's opera Médée (winner of the Leland Fox Award from the National Opera Association) was published in The Opera Journal in 2011. In addition, she is a Research Associate at Nelahozeves Castle in the Czech Republic, where she is helping to catalogue the Lobkowicz family's collection of musical prints and manuscripts from the turn of the nineteenth century.

As a harpsichordist, Dr. DeSimone holds particular interest in French and English keyboard repertories of the seventeenth century, as well as Handel's keyboard music. She studied with Edward Parmentier at the University of Michigan, and has played with early music groups and musicians in Cincinnati, Ann Arbor, and Poughkeepsie, NY.
The Mysterious
Mademoiselle Duval
About the Work:
A renaissance style portrait with a custom tapestry as background. All layers, brushwork, textures and effects done in Photoshop. Mlle Duval, avec un masque, wanders the halls inspecting tapestries; a curiosity to all she meets.
Artist: James M Laskowicz
From the Artist:
"I'm originally from the Midwest and still reside in the Chicago suburbs during summer and fall. But when winter arrives…I head to Phoenix. The best of both worlds! My interest in all forms of art began long ago as I found myself dabbling in painting, sketching and watercolor mediums. My photography has been my true adventure, as I have traveled around the world visiting wondrous cities and museums and capturing amazing images.
My discovery of digital art has opened the doors to new forms of creative expression, combining photography with various art mediums. My work has been transformed and my adventure continues with a renewed passion."
From KCBC:
As we researched the composer, Mademoiselle Duval, we discovered so very little is truly known about her., and no images of her are available. When this image popped up in our search, we were intrigued and rather charmed by it! The artist has graciously given us permission to include this image. Many of his works have a musical connection, and you can see more at www.finartamerica.com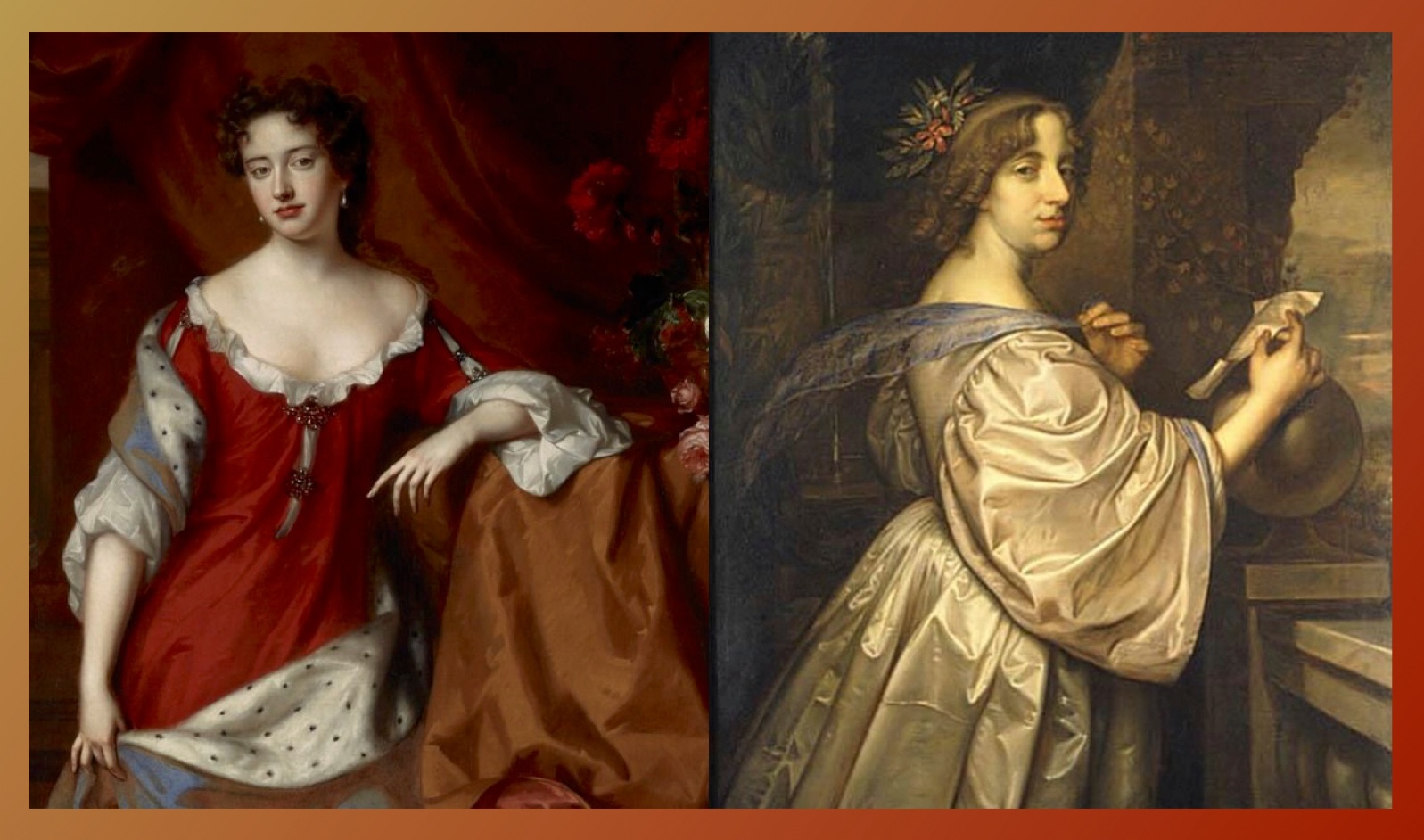 Concert II: Patrons of Music
Queen Anne of Great Britain
Queen Christina of Sweden
Concert ii:
Power, Rhetoric and Royalty
Music of Corelli, Handel, Cesti, Pasquini, Stradella, and Bononcini!
Guests Artists: Jay Carter, countertenor
Kayleigh Aytes, soprano
Joshua Markley, baritone
Concert II: Power, Rhetoric and Royalty
Music for Queen Anne of Great Britain and Queen Christina of Sweden
July 26 - 7:30 PM
(6:30 Pre-Concert talk with Dr. Alison DeSimone)
Village Presbyterian, 6641 Mission Road, Prairie Village, KS

Antonio Cesti
(1623 – 1669)
Prologue from L'Argia (The Light)
•
Bernardo Pasquini
(1637 – 1710)
La Rosa, cantata for soprano
•
Alessandro Stradella
(1643 – 1682)
Sinfonia No. 22 in D minor
for violin, cello, and basso continuo
•
Giovanni Bononcini
(1670 – 1747)
Siedi Amarilli Mia
cantata for countertenor, strings and basso continuo
•
Arcangelo Corelli
(1653 – 1713)
Concerto Grosso, Op. 6 No. 9 in D minor
for strings and basso continuo

INTERMISSION

George Frideric Handel
(1685 – 1759)
Ode for the Birthday of Queen Anne
for soprano, countertenor, bass, chorus and orchestra
________________________________
Soloists:
Kayleigh Aytes, soprano
Jay Carter, countertenor
Josh Markley, baritone
Orchestra:
Zsolt Eder, Monty Carter, Rob Patterson,
Signe Sandquist, Matthew Bennett, Dima Estanbuli
Violas: Nell French, Brendan Pearson
Cellos: Richard Bell, Trilla Ray-Carter
Bass: Ken Mitchell
Lute/ Theorbo: Jeffrey Noonan
Harpsichord/Organ: Rebecca Bell
Chorus:
Lindsey Lang and Jessica Salley, soprano
Julia Scozzafava and Katherine Crawford, alto
Matt Gladden and Paul Davidson, tenor
Brandon Browning and Ed Frazier Davis, bass
Highlights from Concert i: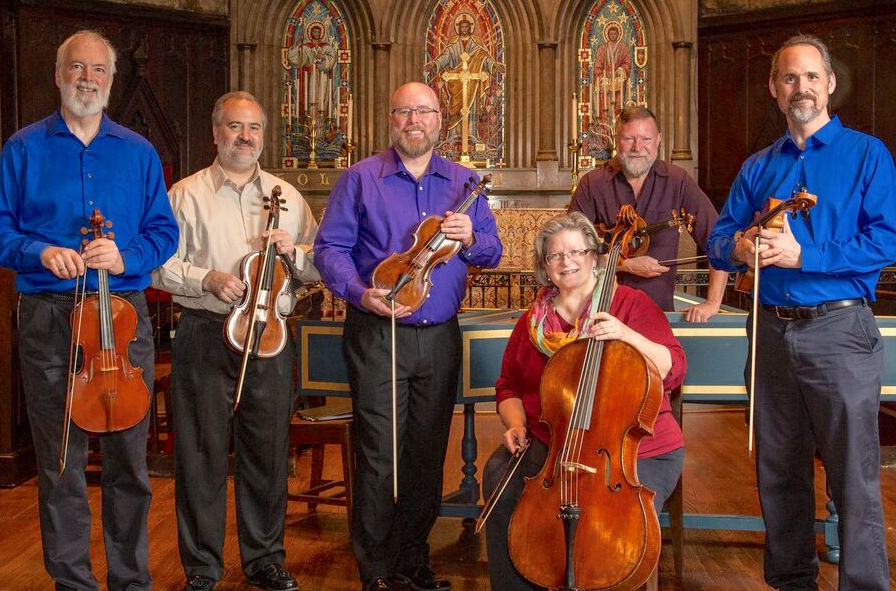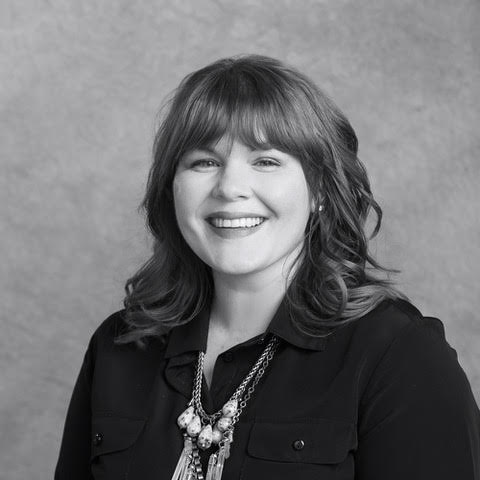 The June 21 Program:
Biagio Marini (1594—1663)
La Monica Sonata
Passacaglia

Barbara Strozzi (1619- 1677)
Le tre Gratie; Serenata con violini, Op. 8; Liberta
L'Eraclito Amoroso, Opus 2
Pietro Paulo Melii (1579-c.1623)
Cannon prima detta 'Astarosta …(Venice 1616)

Luzzasco Luzzaschi (c. 1545-1607)
O Primavera

Marco Uccelini (1603 or 1610 - 1680)
La Bergamasca

Claudio Monteverdi (1567-1643)
Voglio di vita uscir ; Pur ti miro ;
Come dolci hoggi l'auretta; Zefiro Torna

Tarquino Merula (1595 – 1665) Chaconne

F.J. Handel (1685 –1759)
What Passion Cannot Music Raise,
from the Ode to St. Cecilia
Passacaille from Op 5, No. 4
Lascia Ch'io Pianga
Excerpts from Gloria
Mindful of this year's centenary of women's right to vote, and recognizing the 400th anniversary of Barbara Strozzi's birth, our summer season draws its themes from the many ways women inspired, encouraged, and influenced music and the arts in the Baroque era. Here are a few highlights for our opening concert....

Concert I: The Donne, the Dueling, & the Divine
The composer's Muse of the 17th & 18th Century
June 21 - 7:30 PM
St Paul's Episcopal
40th & Main, KCMO
Featuring sopranos: Suzanne Anderson, Lindsey Lang and Kayleigh Aytes
with members and guests of KC Baroque:
Bill Bauer and Monty Carter - violins, Nell French - viola, Trilla Ray-Carter - cello, Jeff Noonan - Lute, archlute, theorbo, & guitar, Rebecca Bell - harpsichord & organ.